The Open University is dedicated to continuously strengthening the student voice by enabling its students to play a key role in shaping the University's direction.

Developed in partnership between the University and the OU Students Association, the aim of this site is to provide a way for students to see how their feedback is listened to and responded to across the University. The website also highlights chances for students to be involved in the growth of the University through student engagement opportunities.
---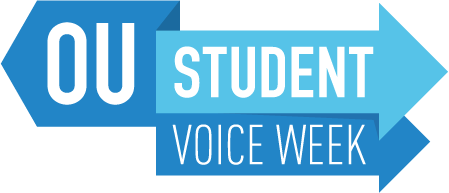 STUDENT VOICE WEEK 2021
13-21 NOVEMBER
Click on the image to find out more...
---
---
You said...

The Student Charter is considered an important document, one that promotes the values and behaviours expected from those part of the OU community...

We did...

A new set of values have been developed for the Student Charter based on your feedback, which articulate the behaviours we should all aspire to.

View more
---
How to Have Your Say