Here in Wales, Student Voice Week is one of the best times of the year and we are delighted to share some of the exciting activities we have planned for Student Voice Week 2021.
We have several activities planned for the week and will be working with Student Association representatives throughout. Across the week, we're hoping to share your stories in your own words on social media and our website, sharing your experiences and your student journey so make sure you keep an eye out for those!

We're going to be starting the week in a relaxed friendly way with a virtual coffee morning for you to meet your fellow students in Wales and get to know your student rep Hanna, what she's up to, and what she can do for you. Then we will be running a session talking about health and wellbeing and what it means to you. This is a real priority area for us in Wales this year, spurred on by the pandemic, so we want to make sure we are speaking to students to inform what we do. We want to have a supportive conversation with you to get a better idea of the main worries and stresses that impact upon your studies and what would be most useful for yourselves in terms of support.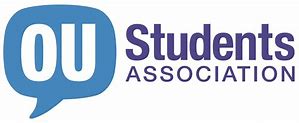 We will also be having a session talking through what we already do in the OU about student voice, activities you can take part in, our relationship with the Students Association, and sharing more about what we do outside of the OU for student voice in Wales.
Another session we are particularly excited about is going to be with our students who speak or are learning Welsh. We are very proud of the Welsh language and we want to do more to promote and support the use of it for our students. We want to speak to students who have chosen to receive emails and phone calls, submit assignments, and attend tutorials, in Welsh, and how that has been for them. We also particularly want to speak to those Welsh speakers or learners who haven't done any of this and to better understand why, and if we can help in any way.
There is a lot of work that goes into Student Voice Week. It's essential that we talk to our students about the things that matter most to them and get them involved in discussing their experiences with the OU. So, I'm really looking forward to getting to meet you all in November!